Updated on July 7, 2023, 6:50 p.m. (GMT+8): Added photos and improved relevancy based on the most recent Dota 2 patch notes.
Dota 2 is arguably the most in-depth and complex esports title — which can make watching professionals play it a bit difficult.
This is especially true for those who are unfamiliar with the game. This guide will help you understand and appreciate the nuance and beauty of watching Dota 2 being played at the highest level.
Here's a quick rundown of what the game is all about:
Dota 2 is a game where two teams of five players are tasked with destroying the central structure in their enemy's base, called the Ancient, while protecting their own. There are three main avenues leading to each base, called the lanes, that are protected by a line of towers and continually spawning waves of NPC units called creeps. The five players on each team are given control of a hero — each with its own unique set of attributes, abilities, strengths, and weaknesses — and they must team up to get strong enough to besiege the enemy base and take down their Ancient.
(Italicized terms that may be unfamiliar to beginners will be explained in the 'What you need to know' section in the latter half of the guide)
With that out of the way, allow us to breakdown all the important things you'll be seeing in a broadcast of a professional Dota 2 match:
---
---
How Dota 2 esports matches work
The draft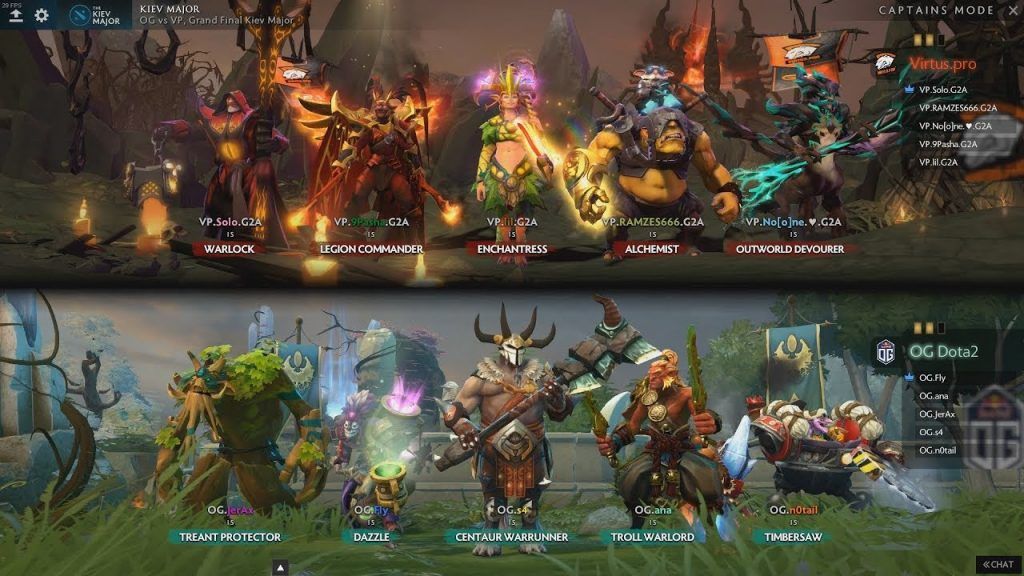 Every professional Dota 2 match is played in Captain's Mode, which begins with the captains of both teams taking turns picking and banning heroes in a draft phase, hence the name.
In professional games, one team chooses which side they start with, Radiant or Dire. The
…
Read More