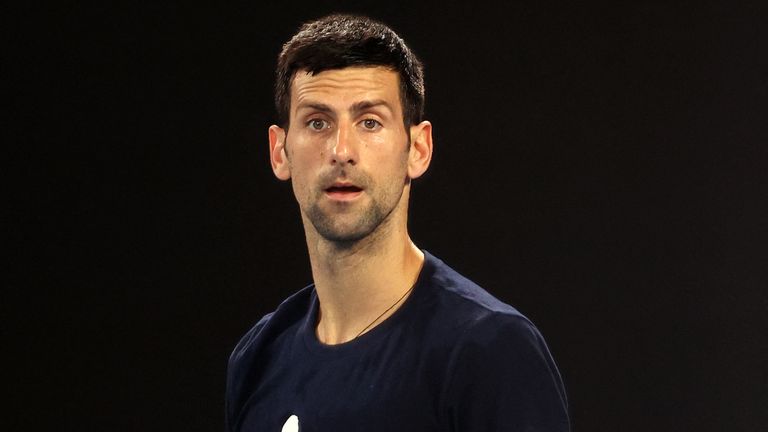 Novak Djokovic faces deportation after the Australian government revoked his visa for a second time, three days away from the start of the 2022 Australian Open. 
Immigration Minister Alex Hawke released a statement just before 7am UK time explaining that his decision to cancel the men's world number one's visa was made "in the public interest", but Djokovic's legal team have since submitted a request for an injunction, delaying his deportation.
The nine-time Australian Open winner will not be detained or deported overnight, although he will be under detention on Saturday morning when he attends the office of his lawyers ahead of the hearing on Sunday morning.
The 34-year-old was included in Thursday's first-round draw, amid uncertainty over whether he would remain in the country, and Djokovic must now anxiously await a ruling to find out whether he can pursue his 21st Grand Slam title against unseeded Serb Miomir Kecmanovic on Monday.
Hawke said: "Today I exercised my power under section 133C(3) of the Migration Act to cancel the visa held by Mr Novak Djokovic on health and good order grounds, on the basis that it was in the public interest to do so.
"The decision followed orders by the Federal Circuit and Family Court on 10 January 2022, quashing a prior cancellation decision on procedural fairness grounds.
"In making this decision, I carefully considered information
…
Read More