Alfie Hewett, who has the hip condition Perthes diseases, was told in 2019 that he did not meet new criteria determining who could compete in the sport; Following new research into the specific demands of tennis, Hewett was reassessed last weekend in Amsterdam and given the good news
By PA Media
Last Updated: 22/11/21 7:53pm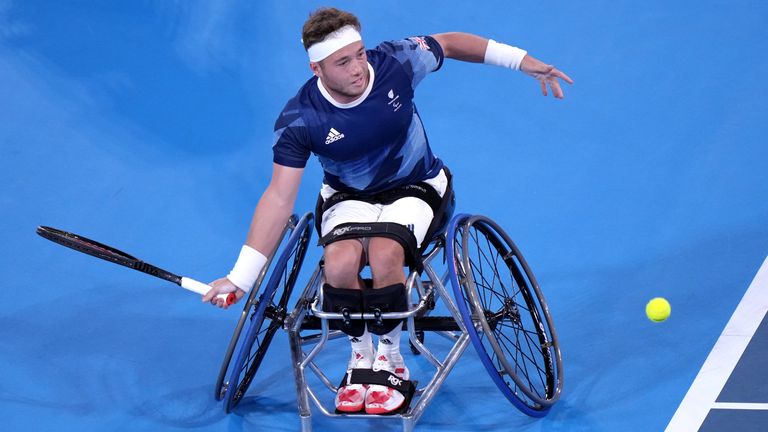 Alfie Hewett insists he holds no resentment over the two-year process that threatened to exclude him from wheelchair tennis.
The 23-year-old confirmed the PA news agency's story last week that he has been cleared to continue his hugely successful career after a rethink of changes to classification rules.
Hewett, who has the hip condition Perthes diseases, was told in 2019 that he did not meet new criteria determining who would be eligible to compete in the sport.
However, the criteria were based on para-athletics and, following new research into the specific demands of tennis, Hewett was reassessed last weekend in Amsterdam and given the good news.
He said of that moment: "I barely got a wink of sleep the night before so I was pretty drained, just floods of tears. I obviously let everyone know back home, my family were on the edge of their seats for a long period.
"I did have a glass of bubbly at the airport but the first thing I wanted to do was get some sleep because I was exhausted. Mentally and emotionally it was a very draining experience but obviously the best one.
"Only now I realise how much it all really weighed on me. You've probably all felt it in your lives at some point when something so heavy is taken away you actually feel that lift
…
Read More