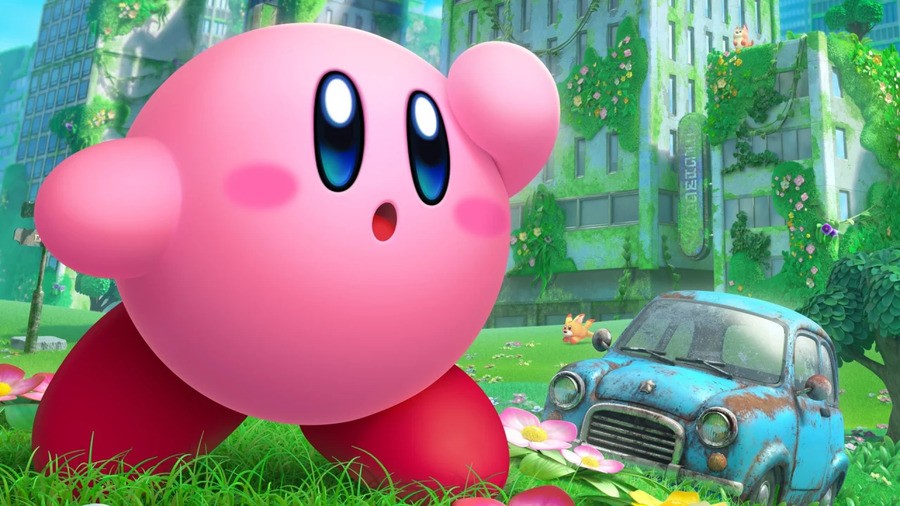 Nintendo's 2022 just keeps getting better and better, with an impressive lineup of games already announced for the months ahead. March and April are particularly strong, with several titles you definitely won't want to miss.
As always, we've been busy compiling a list of some of the best Nintendo Switch games and accessories launching over the next couple of months. Several Nintendo-published games are on the way, including the wonderful looking Kirby and the Forgotten Land.
Below our featured highlights, you'll find lots of other games for your perusal, as well as accessories that are launching over the next couple of months. Enjoy!
On 4th March, Square Enix will release Triangle Strategy, the follow-up to the much-loved Octopath Traveler. As well as the standard physical release, a special Tactician's Limited Edition is available which includes the game, six customised dice, a deck of playing cards, a SteelBook, a double-sided poster, and a collector's box! You can find more pre-order options here.
We love a bit of Mario Kart 8 Deluxe around these parts, but despite its brilliance, we're definitely down for some fresh karting content. Enter Square Enix's Final Fantasy kart racer Chocobo GP.
This Switch-exclusive will feature a bunch of courses set in and around locales from the Final Fantasy series, with a story mode, 64-player knock-out tourneys, Time Attacks, and various other modes you'd expect to see in a kart racer.
The latest game in the sword-filled life sim RPG series (the first release was literally subtitled 'A Fantasy Harvest Moon'), we'll soon be diving into some of that wholesome farming and fiend-flaying gameplay the series is known for.
Rune Factory 5 has been out in Japan since May 2021 and we're jonesing to see how the localised game holds up. Because, as you can see, we've got loads of time and absolutely no other top-quality games to be playing in March. Hey, it's a good problem to have!
Later in the month, we're being treated to the latest instalment in the Kirby franchise. In Kirby and the Forgotten Land, our favourite pink blob is setting off on an intriguing new-look adventure for the series, ditching the usual 2D platforming for an epic-looking 3D action adventure. You can find more pre-order options here.
From Traveller's Tales and Warner Bros., LEGO Star Wars: The Skywalker Saga looks like it could be a dream come true for fans of the series, letting players journey through all nine Star Wars saga films in LEGO's traditional blocky – and funny – form.
Pre-ordering the game provides you with day-one access to a special Trooper Pack, too, so you might want to jump on this one early.
The age of endless remakes and remasters keeps on giving, with the mighty Advance Wars seeing a welcome return on Nintendo Switch.
Advance Wars 1+2: Re-Boot Camp is a remake that features two campaigns covering the events of Advance Wars and Advance Wars 2: Black Hole Rising, two games that originally launched on the Game Boy Advance. Players are tasked with commanding an army in strategic, turn-based combat, taking down enemies and securing bases to secure victory. You can find more pre-order options here.
On the 29th April, Nintendo's bringing back one of the most iconic series gaming has ever seen. That's right, Wii Sports has been reborn as Nintendo Switch Sports.
The game will include six sports at launch – Volleyball, Football, Bowling, Chambara, Badminton, and Tennis of course – with future updates adding more motion control options for football matches and a brand new sport, Golf.
Physical orders come with a Leg Strap accessory which lets you place a Joy-Con inside and really kick footballs. We're truly living in the future.
More Awesome Nintendo Switch Games
As well as the highlighted games above, there are plenty of Switch retail games that could pique your interest over the coming weeks…
New Accessories For Your Switch
And finally, here's a selection of Switch accessories coming up in March and beyond…
---
So that's it for March and April — did we miss anything? Let us know with a comment and also tell us if you've pre-ordered any of these goodies!