Let's face it: Home workouts are hella convenient. I do them all the time, as for me, it's so much easier to get through a workout vid than sweating it out in front of a load of strangers. That being said, it can be real difficult to find ways to organize all of that equipment.
I currently have all my weights, resistance bands, and mats crammed into my spare room, which is a bit of a mare TBH. They're taking up way too much floor space, which is very precious in my tiny rental. There must be a storage solution for this, right?
Turns out, there are lots of great ideas out there! These pics and vids are all totally genius ways to keep your gym equipment in one place. By copying these, you'll be able to make all your pieces easily accessible for when you want to have a workout sesh.
Keep on scrolling for some seriously clever ideas…
Gym storage ideas that are perf for small workout spaces
Whether you have a home gym or are repurposing another room (like me!), storing gym equipment in a stylish way is a fab idea. As well as picking out inspo, I've also rounded up some buys, so you can start getting organized ASAP.
The prices below were correct at the time of publishing this article.
1. Soften it up with baskets and boxes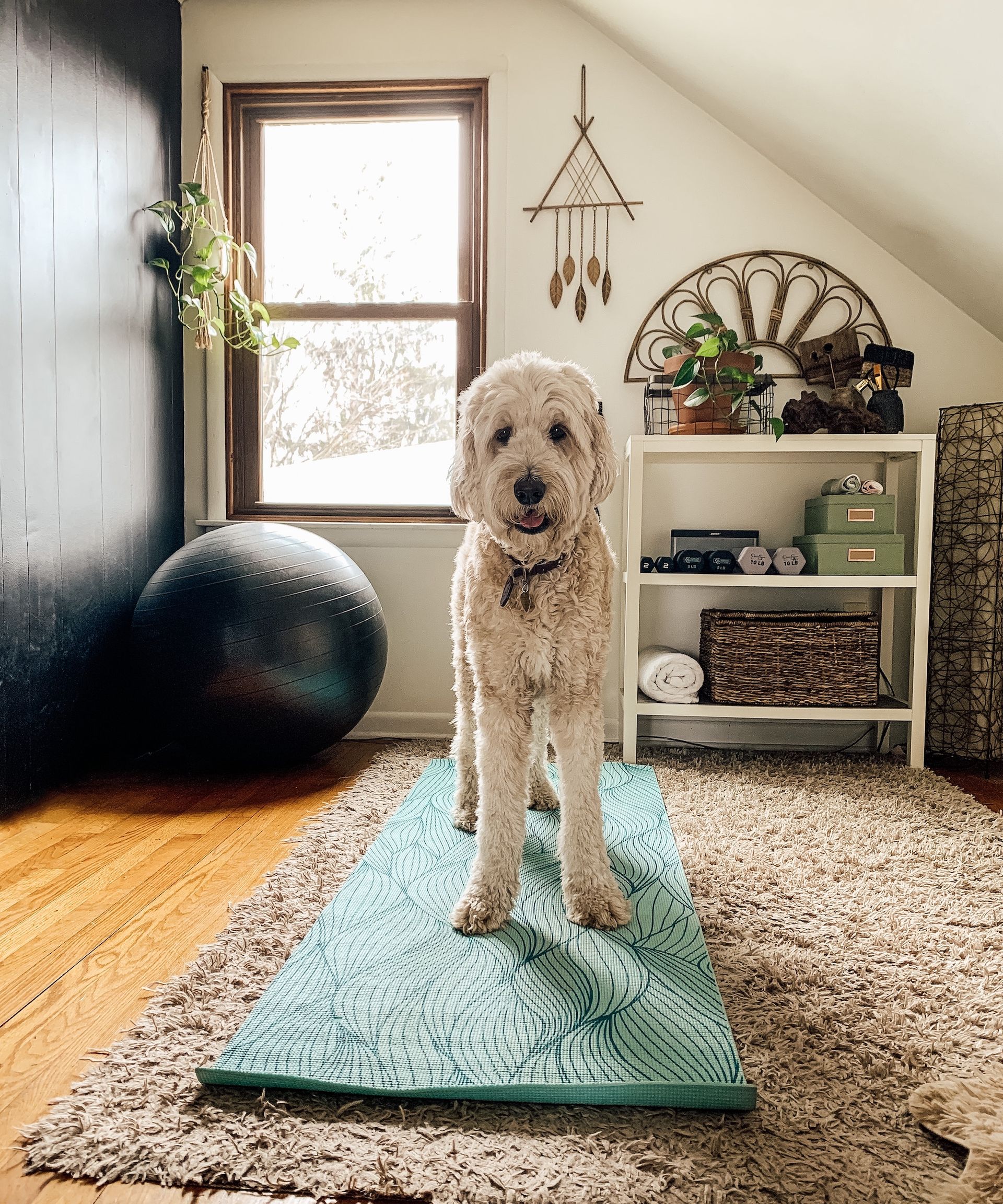 Soften
…
Read More