Are you one of the millions of people who've made a resolution to take care of their body by exercising more in 2022? Whatever your reasons for wanting to up your exercise game, the benefits go beyond just getting into shape.
According to the Mayo Clinic, regular physical activity combats weight gain, helps you fight disease and health conditions, boosts energy and mood and, perhaps most importantly, is a major de-stressor. So where to start buying home workout equipment without shelling out thousands for an exercise bike or elliptical?
If guidance is your thing, there are countless video apps and services to join, many with free trials. Aaptiv, Fitbod, Sworkit and FitOn range from free to premium, or offer free trials to get you started on your running, cardio or strength training journey, and there are endless free workouts on YouTube.
However, you're still going to need some gear to help you get moving, so we turned to Jessica Rae, founder of Rae Studios in San Francisco and FitReserve Anywhere trainer, for some tips about low-cost equipment to enhance your DIY workouts.
Just add water — a little or a lot — to adjust the weight of this at-home kettlebell that can help improve your balance and endurance.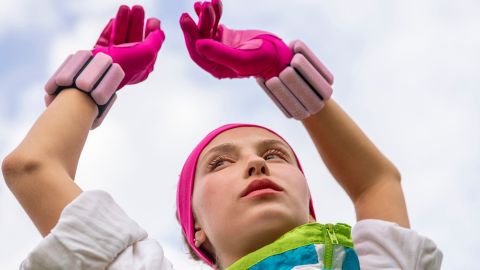 These popular weighted bangles, which you've probably seen on Instagram, let you integrate fitness into your everyday life. We put them on our wrists or ankles for a morning walk, and our workout is instantly heightened — you'll definitely feel their impact!
This cooling performance fabric towel is perfect to wipe down sweat after a hot workout.
Highly rated, visually appealing and easy to pack up and take with you — there's not much we don't like about this mat you can use for yoga, stretching and
…
Read More