This Alpha Esports Tech profile is part of a paid investor education campaign.*
Overview
Between 2019 and 2023, the online gaming sector is predicted to surpass US$200 billion, with a CAGR of 7.2 percent % over that period. More and more consumers are turning to digital forms of entertainment as a way to stay connected and engaged both socially and competitively with friends and online communities. Amazon's (NASDAQ:AMZN) Twitch.tv saw 17 billion hours of content watched in 2020, up 83 percent from 2019's 9 billion, while Valve's popular game marketplace Steam saw its DAU's increase to 120 million, up from 95 million in 2019.
It is clear COVID-19 has created serious tailwinds for the gaming industry, which proved to be a popular form of entertainment while the world was stuck in quarantine. According to a report by GlobalData, the Esports industry has caught the attention of a wider audience with online formats spiking interests from traditional sports organizations amid COVID-19.
Alpha Esports Tech (CSE:ALPA) is set to capitalize on this growing gaming trend through its competitive gaming platform GamerzArena that offers tournaments, head-to-head betting, skill-based contests and league play with Alpha Coin, a Bitcoin-pegged token. Through its "freemium" model and exciting new partnerships, the company is creating a tremendously vast ecosystem in the online gaming and esports world.
The GamerzArena platform provides a high-quality experience that leverages a "freemium" model that allows users to immerse themselves in the gaming world with few restrictions. The level of free value this platform provides makes it an easy upsell for the platform's premium subscription model, GamerzArena+. Users gain access to Alpha Coin, a Bitcoin-pegged token, bigger tournaments and prizes, gameplay stats and analytics, head-to-head betting and the opportunity to be scouted to larger teams and leagues.
Alpha Esports Tech also partners with multiple universities and major sports teams, such as the New Jersey Devils NHL team. Working with the New Jersey Devils, Alpha Esports Tech hosted a two-day tournament with eight professional Esports players. This led to an average of over 1,000 views per day and a combined Twitch following of over 65,000 viewers, giving Alpha Esports Tech massive exposure to their target market and a strong relationship with a major sports team.
In May 2021, Alpha Esports tech partnered with Spartan Athletics, the athletic arm of Trinity Western University. Alpha will provide Esports services for Spartan athletes, Trinity Western University students and the community that supports the Spartan Foundation. As a starting point for this partnership, Spartan Athletics and Alpha will work together to co-market Esports events on the Company's online platform, GamerzArena, where the Company will provide Esports expertise and event management, and Spartan Athletics will promote the events amongst their athletes and community
Additionally, the Vancouver Whitecaps Football Club chose to partner with Alpha Esports Tech because of their ability to offer an all-encompassing pathway to the esports online gaming world. This relationship has given them access to 40,000 new members from the Whitecaps youth development league, broadening market share through user acquisition for GamerzArena+ and adding sponsorship revenue from future tournaments and collaborations.
These partnerships are providing international exposure as well. One such partnership is with Irony, an India-based esports company. GamerzArena will become the exclusive partner for all of Irony's esports events, hosting and operating multiple gaming tournaments for Irony, including an eDevelopment league where Irony will be able to scout and sign top gaming talent to their program.
A growing pocket of the gaming world is mobile gaming, which by the end of 2021 is set to be 52 percent of the entire gaming sector alone. Alpha Esports Tech has made it a top priority to capitalize on this sector by recently acquiring Paradise City Gaming. Paradise City Gaming's budding portfolio of mobile games will further grow Alpha Esports Tech's user base through the ability to offer skill-based contests, head-to-head betting and tournament entry fees in a new market.
With multiple years of combined experience in the online gaming and multimedia industry, the leadership team is demonstrating they are well equipped to reward shareholders and show no signs of slowing down. The ability to rapidly grow a user base, close major partnerships and connect with their target market is proof Alpha Esports Tech has the creativity and industry knowledge to execute on current and future projects. With strong projected sector growth, a market cap of just C$20.6 million and an exciting leadership team, Alpha Esports Tech has put itself in a very strong position to continue expanding.
Alpha Esports Tech's Company Highlights
Alpha Esports Tech is an online gaming company focused on creating a comprehensive and scalable gaming experience.
Their platform GamerzArena works as a "Freemium" model, with added value offered for their premium subscription service GamerzArena+.
GamerzArena+ allows users to take part in bigger tournaments, head-to-head betting, access to bitcoin pegged Alpha Coin and the exposure needed to be scouted to larger teams and leagues.
Alpha Esports Tech offers multiple different avenues within online gaming, which has allowed them to secure a steady lineup of successful partnerships, including the Vancouver Whitecaps, New Jersey Devils and more.
The company capitalized on the growing mobile gaming industry by acquiring Paradise City Gaming. This acquisition pairs seamlessly with Alpha Esports Tech's current business model and will allow them to expand on their already multiple revenue streams.
The leadership team brings diverse experience within the multimedia, online gaming and sporting world. Having a deep understanding of their target market and how to reach them combined with multiple partnerships still in their infancy, Alpha Esports Tech has only just begun to grow their user base and gain market share.
The company expanded into the Indian esports market by signing a partnership with Oblivion Esports, an esports organization that provides a competitive platform to all gamers.
Alpha Esports Tech also partnered with Intel India to host two major tournaments, Intel Gamer Days Valorant Pro Team Invitational and Intel Gamer Days Valorant Streamer Invitational
Alpha also announced that its online platform, GamerzArena, is now the Official Online Gaming Portal of Nets Gaming Crew ("NetsGC"), the NBA 2K League affiliate of the Brooklyn Nets.
Alpha Esports Tech's Portfolio
GamerzArena
GamerzArena is a complete gaming ecosystem designed to build a strong sense of community amongst gamers. The platform aims to build a connected community through video game contests, enticing prizes, leaderboards and competitive tournaments.
The platform is currently used by more than 125,000 gamers and has been viewed by more than 5.2 million spectators across 96 countries. Barstool Sports even leveraged GamerzArena tournaments to increase its Twitch following by 15 percent, demonstrating just how popular tournaments are in the gaming community.
To date, the platform has signed strategic partnerships with the New Jersey Devils, Vancouver Whitecaps FC, Western Michigan University, University of Rochester, PeenState, and many other recognizable institutions.
Paradise City Gaming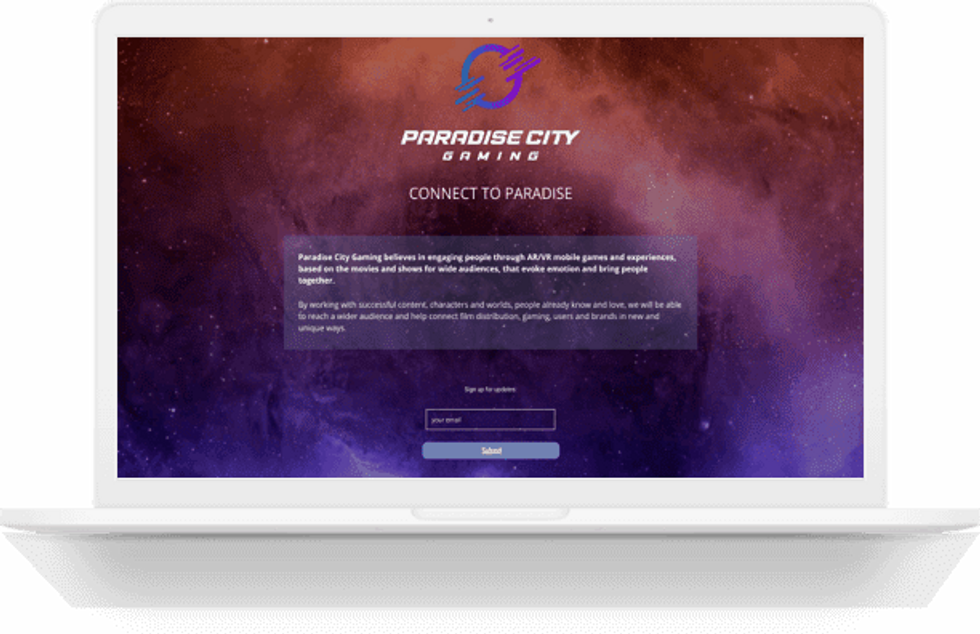 The acquisition of Paradise City Gaming presents a unique opportunity for growth. In 2016, it was estimated that US$5.5 billion was wagered through Esport titles worldwide and 2020 projections show esports wagering will exceed $12.9 billion. This represents over 100 percent growth in only four years.
User data from Alpha Esports Tech shows 10-20 percent of GamerzArena users are placing bets ranging from US$2-10 per match monthly. With a 10 percent service fee, this equates to US$5.4 million in annual revenue, leaving plenty of room for growth.
Skillz (NYSE:SKLZ), a large player in mobile gaming, saw revenue grow 91 percent to US$162 million in 2020. This proves the online gaming market is growing incredibly fast and Alpha Esports Tech now has the infrastructure through Paradise City Gaming to start capturing market share. This project further adds to the multiple revenue streams Alpha Esports Tech has created and complements the all-inclusive ecosystem they have built.
Alpha Esports Tech's Management Team
Brian Wilneff – CEO
Mr. Wilneff, who is the founder and creator of GamerzArena, built the GamerzArena platform for casual and amateur gamers after he realized that there was no platform for casual and amateur gamers to improve their skills while also earning money and prizes. In 2018, Stadia Ventures accepted GamerzArena as the first esports platform in their accelerator program – an extensive business boot camp and mentorship program for the best in the sports industry, with Mr. Wilneff at the helm. As Chief Operating Officer of the Company, Mr. Wilneff has focused on building relationships across the esports industry and was instrumental in securing some of Alpha's partnerships, such as with the New Jersey Devils ® and Vancouver Whitecaps. Mr. Wilneff also has been an integral part of Alpha's entry into the metaverse.
Eli Dusenbury – CFO
Eli Dusenbury, CPA, CA has extensive experience in public accounting, providing services to both public and private sector clients reporting in Canada and in the United States over a broad range of industries including, but not limited to, technology, agriculture, engineering, mining & exploration, manufacturing and financing.
Dusenbury obtained his Chartered Professional Accountant designation in 2011 and holds a BBA in business and accounting from Capilano University. He has served as a consultant for audit and public practice firms in both Canada and the United States and has held Chief Financial Officer positions for: Integral Technologies, Inc. (resigned June 2018), YDX Innovation Corp. (resigned May 2019), Isodiol International Inc. (resigned June 2020), Chemesis International Inc. (since September 2018) and IMC International Mining Corp. (resigned February 2020).
Jonathan Anastas – Director
Jonathan Anastas brings a wealth of experience in Esports, gaming and the public markets. He is currently the Group Chief Marketing Officer for ONE Championship and ONE Esports, and holds over 20 years of experience in marketing, digital, and data-driven expertise.
In his previous role at Activision Publishing, Inc., Anastas helped each of Call of Duty, Black Ops 2® and Call of Duty, Modern Warfare 3 (MW3) reach one billion dollars in entertainment industry record time periods, making Call of Duty the world's largest entertainment property.
Before joining Activision Publishing, Inc., Anastas served as Vice President, Head of Global Marketing for Atari, the legendary video game publisher. He was also previously Chief Marketing Officer of LiveXLive Media, a public (NASDAQ) music streaming platform.
Cody Lynge – Advisor
Cody Lynge is a passionate marketing professional with over 15 years of experience including Red Bull Canada. He demonstrated the ability to execute on the highest level including, forging relationships with business partners, and developing/executing business plans. Lynge also specializes in event management, promotion, and athlete management.
Currently leading Red Bull Canada's marketing program, Lynge is driving the development and initiating the execution of national sports marketing strategies in action sports, mainstream sports and gaming across the business.
Adam Morrison – Advisor
Adam Morrison is the co-founder and general manager of Oxygen Esports, the co-founder and president of Esports Capital Corp., and the former CTO for Millennial Esports Corp. (TSX-V: GAME).
Morrison contributed heavily to the design and build-out of the Millennial Studio & Arena in downtown Las Vegas. His 10 years of experience spans from a seasoned executive, engineer, and subject matter expert on all things video game and esports related. He also has a substantial and well cultivated network of publisher relationships that stem from his substantial involvement in the video game industry.
Ron Segev – Advisor
Ron Segev is the founding partner at Law Fim Segev LLP. He served as a consultant for leading figures within the cryptocurrency regulatory sphere and he was the former General Counsel and Senior Legal Counsel for one of the largest online gaming companies in the world.
Segev's extensive business and technology law experience and specialty in interactive entertainment make him one of the top video-game, and online gaming and betting lawyers in Canada. Segev represented major video game studios and publishers and esports companies negotiating and drafting technology licensing, sales, web services, content and development agreements and advising on numerous issues relating to Internet IP law and gaming law.
Keep reading…
Show less
window.REBELMOUSE_LOWEST_TASKS_QUEUE.push(function()
var scrollableElement = document.body; //document.getElementById('scrollableElement');
scrollableElement.addEventListener('wheel', checkScrollDirection);
function checkScrollDirection(event) if (checkScrollDirectionIsUp(event)) //console.log('UP'); document.body.classList.remove('scroll__down'); else //console.log('Down'); document.body.classList.add('scroll__down');
function checkScrollDirectionIsUp(event) if (event.wheelDelta) return event.wheelDelta > 0;
return event.deltaY < 0; ); window.REBELMOUSE_LOWEST_TASKS_QUEUE.push(function() !function(f,b,e,v,n,t,s)if(f.fbq)return;n=f.fbq=function()n.callMethod? n.callMethod.apply(n,arguments):n.queue.push(arguments); if(!f._fbq)f._fbq=n;n.push=n;n.loaded=!0;n.version='2.0'; n.queue=[];t=b.createElement(e);t.async=!0; t.src=v;s=b.getElementsByTagName(e)[0]; s.parentNode.insertBefore(t,s)(window,document,'script','https://connect.facebook.net/en_US/fbevents.js'); fbq('init', '2388824518086528'); ); window.REBELMOUSE_LOWEST_TASKS_QUEUE.push(function(){ document.addEventListener("mouseleave", function(event) ); });