Recently, the popularity of wall Pilates has boomed, likely thanks to the beginner-friendly, low-impact workout that it offers. The practice of Pilates, in general, strengthens your core muscles and hones in on stabilization—both key for runners who want to stave off injury and perform their best. Adding a wall to the mix adds a little variety while offering some tactical feedback for exercises, which helps those new to the practice.
In addition to building a strong core, Pilates can also increase mobility throughout the body, says Abby Suskin, 500-hour certified Pilates instructor, based in Brooklyn, New York and founder of Pilates With Abs. Runners need a full range of motion and strength through their entire stride, and Pilates can help with that. It also supports strong form, especially through later miles, by focusing on the core, including the power-providing glutes.
Research supports the benefits of Pilates as well. A study published in Frontiers in Neurology in 2021 says that Pilates can promote muscle strength, balance, and flexibility.
More From Runner's World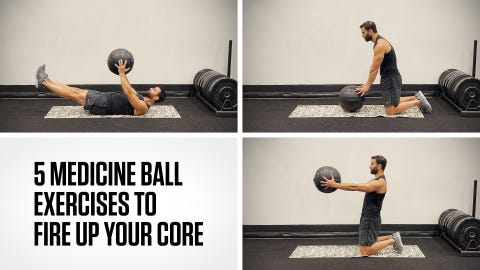 While runners have a lot of power in their quads, hamstrings, and hip flexors, repetitive movement of these muscles can lead to injury, Suskin says. That's why it's important to add exercises to your running program that target these big power players, but also smaller, stabilizing muscles that you're not regularly engaging.
To do just that, Suskin shares this wall Pilates workout all runners can add to their schedules. You can do this routine home, two to three times per week, for kicked up core strength and better stability with each step.
How to use this list: Do each exercise in the order listed below for the number of reps described, resting as needed between exercises. Do just one time through or repeat for another round.
…
Read More